Get soft and irresistible lips with our lip balm. Lip balms with nourishing active ingredients to regenerate the skin. Available in three aromas.

SPF15 lip balm
The lips do not have any melanocytes so they do not tan, they burn.
They need protection against ultraviolet rays both in summer and winter. It is necessary to apply lip balm regularly, whether or not you practise outdoor sports.
The Armonía lip balms have a repairing effect, SPF15 and are suitable for using during beach and mountain activities.

Paraben-free lip balm
The Armonía lip balms are designed with moisturising, emollient and anti-free radical agents and solar filters. They reconstruct and maintain the barrier function of the skin of the lips.
They are made of a careful selection of natural active ingredients: Aloe vera, propolis, shea, argan and grape seed, among others.
They are free from paraben preservatives and have a non-greasy texture. They give a very natural appearance, making them suitable for both men and women. You can apply your usual lipstick afterwards.
With delicate and natural aromas and flavours.
Natural Face Creams
The face creams contain 100% natural and organic active ingredients, organic vegetable oils, floral waters and other organic ingredients, some of which are from small producers or agricultural associations.
NATURAL FACE CREAMS
Face Oil
The line of face oils by Armonía includes three 100% plant-based facial treatments designed to meet the specific needs of the skin: they soothe, nourish and add radiance.
FACE OIL
Face Mask
Face masks formulated with natural ingredients that repair the skin's barrier function, cleanse the dermis and boost hydration and nutrition.
FACE MASK
Eye contour
The skin around the eyes is four times thinner than the skin on the rest of your face and it is also more susceptible to factors such as time, tiredness, stress or pollution.
EYE CONTOUR
Highly moisturising lip repair
The lips are naturally hydrated using saliva from the tongue, but this evaporates very quickly, especially when the natural contribution of lipids is not enough. This leads to dry lips, which are more prone to cracks, fissures and, consequently, inflammation and/or infection.
Lip balm should therefore be used, in any of its different forms, regardless of the sex and age of the individual. Lip balms renew the skin of the lips, soften roughness, relieve dryness and flaking, and offer adequate protection against solar radiation, which is highly damaging for the lip area.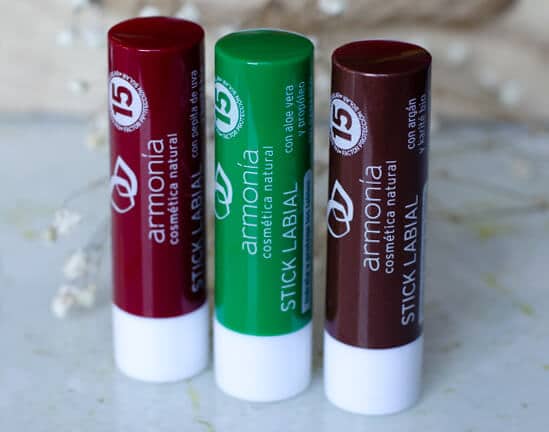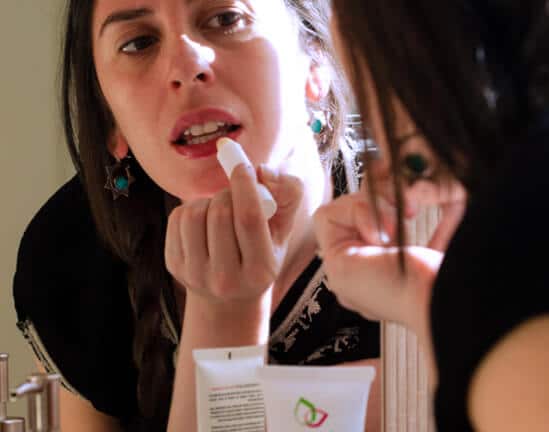 Benefits of cocoa lip balm
The lips do not have any sebaceous glands or sweat glands, which makes them susceptible to dehydration and the spread of microorganisms.
The skin of the lips is particularly sensitive and needs the protective barrier provided by cocoa lip balm. Apply a thick layer several times a day, especially before sleeping, to promote regeneration. Like the skin of the face, the skin of the lips is renewed and deeply nourished at night time.
With a daily lip care routine, you will get moisturised, nourished and polished lips that are free from dead skin.
Caring for and protecting your lips will also prevent annoying infections that tend to appear as a result of cold or extreme temperatures. The Armonía cocoa lip balms are the perfect solution for your lips.